Each year, HIV Care Link's fun events provide funding that furthers our mission. HIV Care Link needs your help to make our events a success. Our two main events are the Hope Event in the spring and AIDS Walk Colorado in the fall.
Hope Event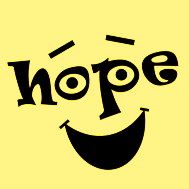 HIV Care Link's Annual Benefit Event
Sunday, May 15th, 2016, 6:00 to 8:00 PM
At the Madcap Theater
The Madcap Theater is located in the Westminster Promenade, 10679 Westminster Blvd, Westminster, CO 80020
Come, bring your friends and be merry!
This is a family friendly improvisational comedy event so your kids are invited to join in the fun!
Register Online
Select the appropriate option in the drop-down menu below, then click submit to complete your order.
If you cant attend but want to support HIV Care Link, make a donation:
or offline: RSVP and send check to the address at the bottom of this page.
AIDS Walk Colorado

Be a part of our 30th Anniversary AIDS Walk Colorado team on Saturday, August 19, 2017!
Visit our Team Page, then--on the upper right side of our team page--click "Join Team"​ or "Donate Now"(Or click the name of the "team member" you want to sponsor at the bottom of the page​).
Event Info:
AIDS Walk Colorado is the Rocky Mountain Region's largest and most successful HIV and AIDS fundraiser. More than 8,000 people from throughout the state come together as a community, fueled by donations from more than 13,000 individuals, to raise money for vital services for HIV/AIDS clients of HIV Care Link, Colorado AIDS Project and many other outstanding AIDS service organizations through a 5K Walk and Run. The event serves as a day to remember those we have lost to the disease with prominent speakers and panels of the AIDS Memorial Quilt. Following the completion of the Walk & Run, The Celebration of Life Festival includes live music, sporting tournaments, the Diva Dash Stiletto Fun Run, food, beverages and more!
Event Location:
Cheesman Park, Denver, CO
Event Schedule:
Final schedule coming soon so please check back.